Celebrating a Milestone Collaboration: Premagic's Media Partnership with AsiaBerlin Summit 2023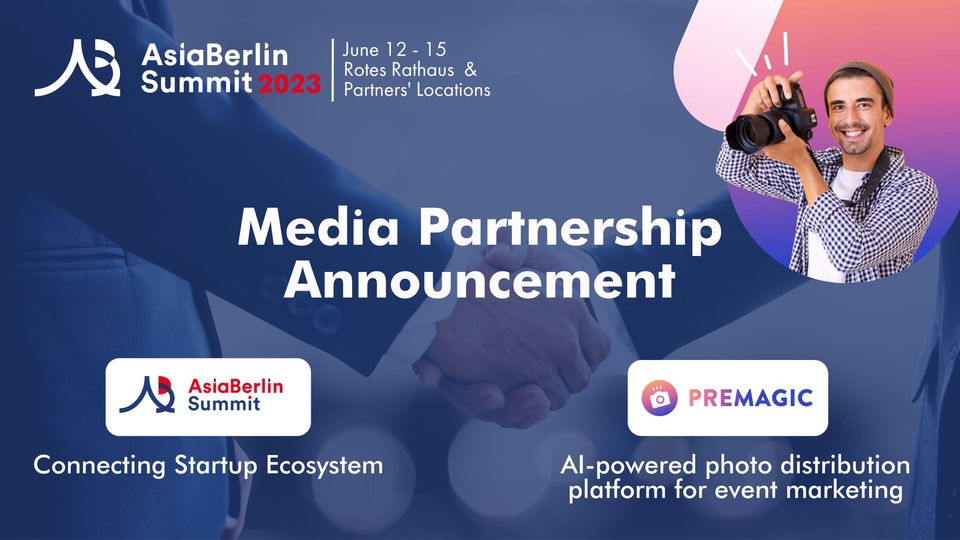 "Opportunities don't happen. You create them." - Chris Grosser
In a world brimming with possibilities, it's not just about waiting for opportunities to come knocking at your door. Instead, it's about taking charge, seizing the moment, and creating your own path to success. This sentiment resonates deeply with Premagic as we proudly announce our media partnership with AsiaBerlin Summit 2023, a monumental collaboration that opens doors to new growth opportunities and propels us into the international market. Join us on this captivating journey as we delve into the essence of the AsiaBerlin Summit, celebrate our achievements, and explore the exciting future that lies ahead.

The AsiaBerlin Summit: A Gateway to Economic Connections

At its core, the AsiaBerlin Summit serves as an annual summit dedicated to fostering economic connections between Berlin and Asia. It stands as a testament to the power of collaboration and innovation in bridging the gap between continents. This prestigious event brings together a diverse range of programs and participants, creating an exceptional platform for startups, investors, and industry professionals to connect, share insights, and forge valuable relationships.

Premagic's Remarkable Journey: Paving the Way to Success
Our media partnership with AsiaBerlin Summit 2023 signifies a significant milestone in Premagic's journey. Over the course of a few years, we have relentlessly pursued our mission to revolutionize event engagement through our AI-powered photo distribution platform. This partnership is a testament to the unwavering dedication and hard work of our team, who have tirelessly strived to create a product that delivers unmatched value to our clients.
Premagic extends heartfelt gratitude to Vishnu Nagaraj and Alisha Davis, co-founders of Carve Startup Labs, and the organizing committee for recognizing our potential and granting us this incredible opportunity. We are truly grateful for their support and belief in our vision.
With this collaboration, we are reminded that opportunities are not simply handed to us; they are created through determination, dedication, and a relentless pursuit of our dreams. Our media partnership signifies a significant milestone for Premagic, paving the way for growth, expansion, and international recognition. Join us as we continue to create magical experiences, build lasting relationships, and unlock the true potential of event marketing. Together, let's seize the opportunities that lie ahead and write our own success story in this ever-evolving landscape.
Join us for this monumental event from June 12th to 15th, 2023 at Rotes Rathaus Berlin! 👉Register now at https://lnkd.in/eZCqqZAK and stay tuned for more exciting updates!