Premagic Makes History as Kerala's First Tech Startup to Partner with GITEX Global and Expand North Star as Official Media Partner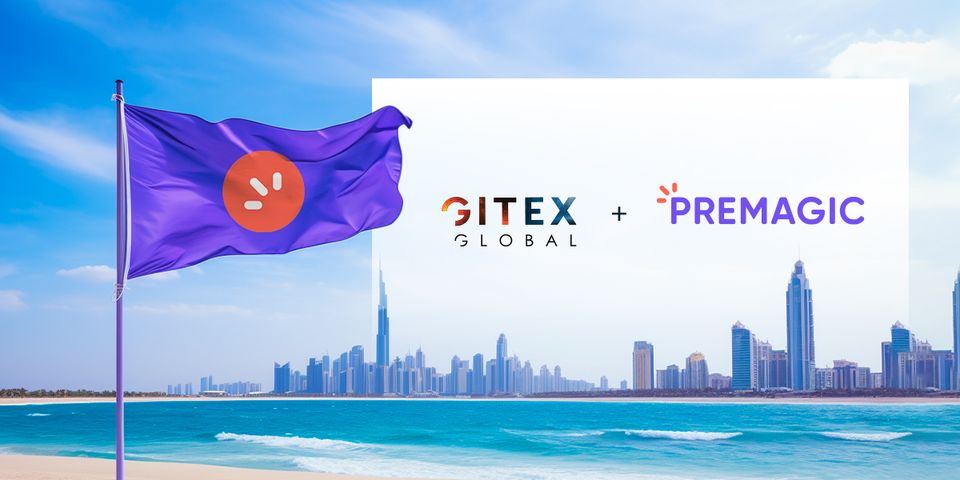 "Dreams don't work unless you do." - John C. Maxwell
Here's a dream come true story that has got us beyond excited.
We are thrilled to announce one of our most significant achievements - In a groundbreaking achievement for Kerala's startup ecosystem, Premagic has made history as the first company in Kerala to be selected as the official Media Partner at GITEX Global and Expand North Star, the prominent tech and startup event in the Middle East, North Africa, and South Asia.
Premagic is the brainchild of a group of dreamers who dared to think big and we believe that this achievement is a testament to the power of dreaming big and turning those dreams into reality.
This partnership truly reflects our team's unwavering commitment to reaching new heights of excellence, which in turn, gives us a significant competitive advantage. Witnessing our product and service consistently perform at the highest international standards is genuinely heartwarming and incredibly motivating. It's a testament to the hard work and passion we put into what we do every day.
GITEX Global, now in its 43rd edition, is set to light up Dubai from October 15 to 20 at the Dubai World Trade Centre. Alongside it, Expand North Star, a startup summit, will also grace the Dubai tech landscape. These events are not just ordinary gatherings; they're global tech phenomena.
Anup Mohan, CEO, and co-founder of Premagic, is buzzing with enthusiasm. "Being chosen as the media partner for GITEX Global is a huge deal," he says. "It's not only a big recognition for Premagic but also a fantastic opportunity for us to expand our reach in the GCC countries. Plus, it's shining a bright international spotlight on Kerala's startup scene."
Based right here in Kochi, Premagic has been rewriting the rules of the event industry since 2018. Our AI-powered photo distribution platform has become the talk of the town when it comes to real-time photo distribution at events. Though it isn't just about photo delivery, Premagic can also turn online content creation a breeze, a critical part of event marketing. It's also a stage for sponsors to shine.
Anup Mohan puts it perfectly, "Premagic was born from a dream – a dream to make events unforgettable through technology. With our AI-based photo distribution, we're not just transforming attendee experiences; we're revolutionizing how event organizers and sponsors connect with their audiences. And at Gitex, we plan to bring this dream to life!"
As the media partner for GITEX Global and Expand North Star, we're ready to add our magic to these tech and startup extravaganzas by stirring up innovation, sparking inspiration, and bringing international acclaim to Kerala's flourishing tech ecosystem.
GITEX Global, hosted at the Dubai World Trade Centre, will see over 6,000 exhibitors from all over the globe. It's not your average tech event; it's taking up a staggering 41 halls, spanning a colossal 2.7 million square feet of exhibition space – that's a whopping 35 per cent increase from previous years. The spotlight is firmly on Artificial Intelligence (AI), exploring how AI is reshaping our world, from governments and businesses to society at large. There's an epic AI showcase and summit, featuring 3,500 AI-infused exhibitors. It's all about unlocking the limitless potential of this groundbreaking technology.
Don't miss it! Stay tuned for the adventure ahead!