Proven ways to grow your wedding photography business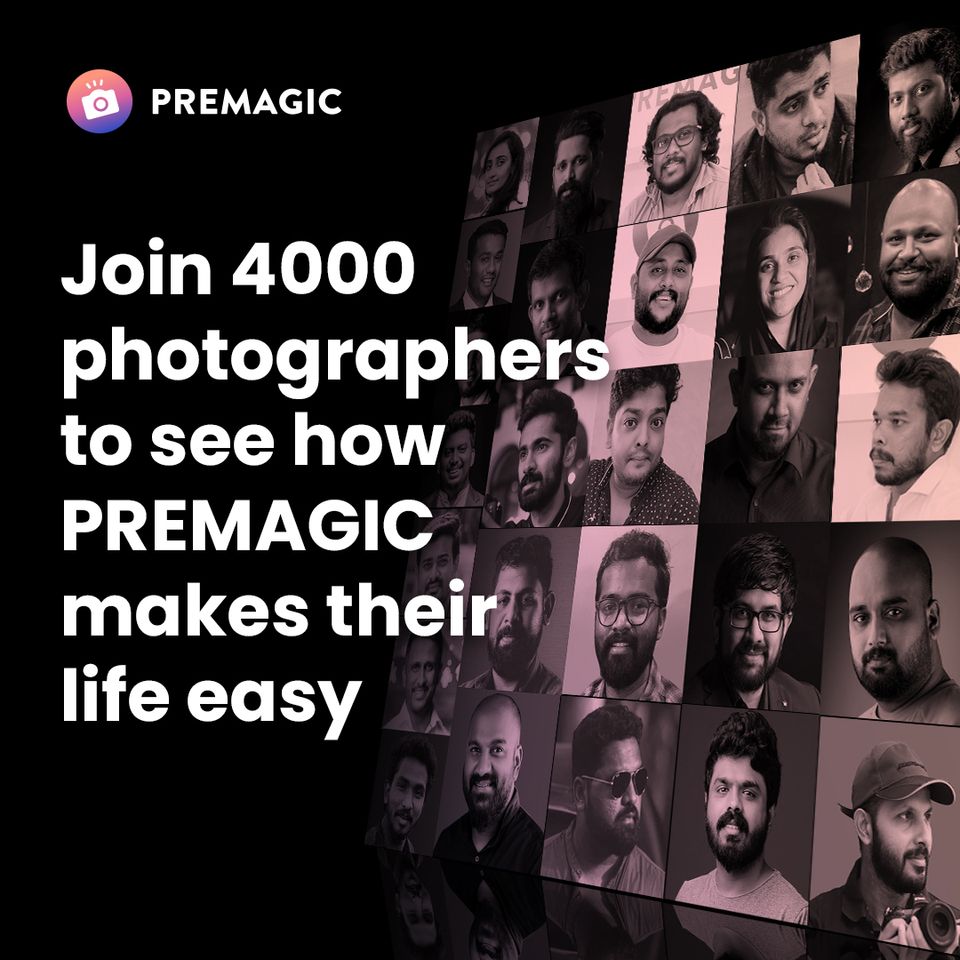 Becoming a wedding photographer comes with its own set of challenges and hardships. While some days your inbox is flooded with inquiries others might be dry as a desert. Especially if you are new to the business of wedding photography you may find yourself fighting tooth and nail for every lead. With so much competition around and demanding clients, the business seems like a herculean task.
If you are someone trying to establish yourself in the wedding photography business, then don't miss out on our top ten tips on how to grow your wedding photography business:
Create a wedding portfolio website
Being a professional wedding photographer, one thing that is the most important these days is to have a good wedding portfolio website. Potential clients would want to view your previous work before making any decisions. Make sure to put your best work on the website so that the site visitors can easily get a glimpse of your work.
Another important thing to keep in mind while creating a wedding portfolio website is to ensure that the website is simple, fresh, and compact. Complicated websites make it hard for the clients to navigate through and may not help you close the deal.
Streamline your workflow
Streamlining the workflow not only shows professionalism but also helps in meeting the deadlines. Using an online client proofing tool helps photographers in cutting down time taken for photo sharing, photo selection, photo delivery, album creation, etc. On the other hand, clients will appreciate the ability to view, share, and give feedback on the pictures in a seamless manner.
Files can be shared with the client digitally saving both effort and time. It not only impresses the client but also gives you spare time to focus on other projects. Satisfied and happy clients will become your campaigner and source of free publicity.
Enhance your SEO
Search Engine Optimization is the way to get more visibility to your website. In simpler terms, when a client runs a Google search for "wedding photographers", your website is amongst the first ones to pop up in the search results. Now this might all seem to be nerd talk but getting your website on top is not rocket science. The first step is to blog every wedding. Regular blogging helps your website stay abuzz with fresh content. If you're not too keen on writing, photo blogging is the way to go.
Second step is to include vendors in your blog post. If you enjoyed working with a vendor, include them in your blog and provide a back link to the vendor website. Reach more audiences by asking vendors to share your post on their respective platforms. It's a win-win situation for both!
Use social media actively and creatively
Social media is one of the most profitable digital marketing platforms that you can leverage as a photographer. It has become an integral part of marketing for any creative professional and not just photographers. Use social media platforms such as Facebook, Instagram, Twitter, etc to your advantage. Consistency is the key to grow on social media.
Schedule your posts in advance to avoid wasting time every single day wondering what to post and when. Analyze your performance by going through social media metrics, insights, and reports. There are some valuable insights there that you should not oversee.
Build your social network
Networking is the backbone of any business and considered to be the most essential ingredient in business growth. Connect with people both online and offline to build your network. Ask friends and family to share your work with their connections. Encourage and reward people who bring new leads to you.
If you are just starting out, start with your inner circle. Look around you and provide your services at minimal or low cost initially to build a portfolio. When your friends and family are impressed with your work they will not hesitate to recommend you to outsiders. Word-of-mouth is still a great business growth strategy.
Seek client testimonials
Provide solid social proof to your potential clients in the form of testimonials from your earlier clients. You can either post them on your website, or ask clients to share them on their personal social media. This can have a huge impact on your social media efforts as a photographer. Hundreds and thousands of people will visit the newly-weds profile to congratulate them and come across your work.
To take this up a notch, ask your clients to post a video testimonial on their social media. Return the favor by offering them a small gift in the form of a free print, discount, add-on mini photo session, etc.
Collaborate with other vendors
Partnership with wedding vendors not only helps you but it also helps them in the long run. Ask them to feature you in their recommended photographer's list and you can do the same for them on your website. Take advantage of the fact that both of you have the same target audience - bride & groom. Tagging each other on social media posts and sharing them can help increase followers.
Write google reviews for vendors and venues you have worked with, and most likely they will return the favor. It most definitely is going to do well for your SEO. Maintaining a good relationship ensures that they will recommend your services to a couple who has hired them and is looking for a photographer.
Get your work featured in Wedding Magazines and Blogs
Getting featured on one of the popular wedding photography blogs can do wonders for your photography business. But getting featured might not be that easy especially if you're just starting out. If you're not able to make it to their blog, at least get yourself listed in their wedding photographer directory. Some might do it for free, while others might charge a small fee for the mention.
To improve your chances of getting mentioned in the blog, participate in the contests run by popular wedding photography magazines and blogs. Submit your work and you might even win an award and tons of organic traffic your way.
Impactful teaser before delivering photos
As soon as the marriage is over, couples are dying to get their hands on the wedding photos asap. With friends and family eagerly waiting for the couple to post pictures on their social media, the curiosity and excitement is undeniable. Use this anticipation and exhilaration to your own advantage by sharing a selection of 30- 40 photos in advance.
We recommend a signature album that looks like a mini website in itself. Make the album easily shareable so that the couple can send it further to their friends and family. A professional approach can help you set yourself apart from everyone else and help your clients feel exclusive.
Never stop learning
And last and the most important step in growth is to never stop learning new things and upskilling yourself. There are tons of online courses, photography workshops, blogs, mentorship sessions to help you improve your business and marketing skills. Don't limit your knowledge to just photography, explore other topics including client management, advertising, digital marketing, etc. Everything will eventually have a positive impact on the way you run your business.