4 NEW Signature Gallery Design Updates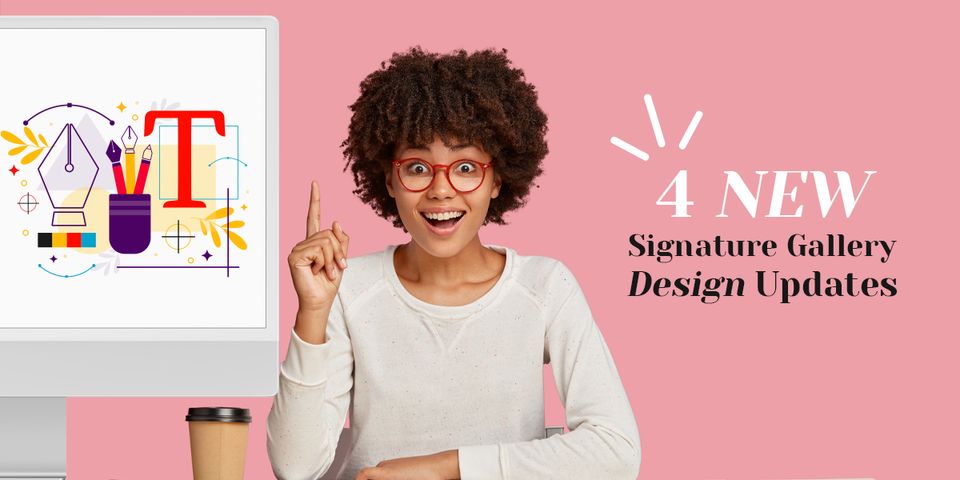 Design is a critical aspect of creating a visually aesthetic signature album. Unlike a print album, when it comes to online galleries, there is no limit to the number of design elements that you can include to bring about that elegant look and feel that you're hoping to get across.

We wanted the Signature Album to be an area where you can stretch your creative muscles, so we've added a few tools to help you out.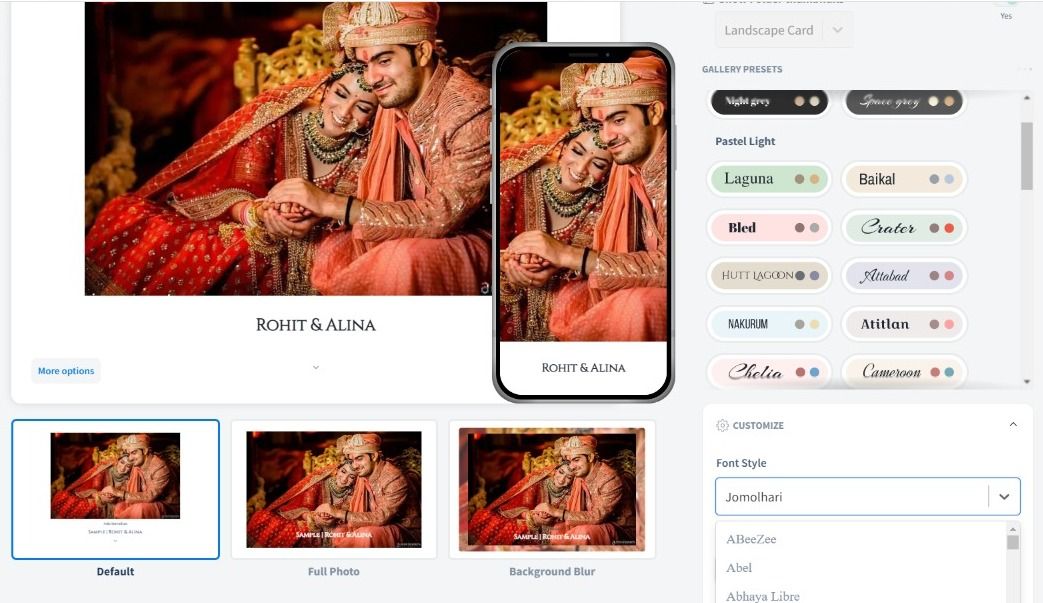 1000+ Custom Fonts & Colours
You can now choose from over 1000 fonts to include in each of your projects. The font can also be set at a global level from Signature album design settings. From classy pastel shades to minimalist black-and-white combinations, you also have a world of preset font options to pick from.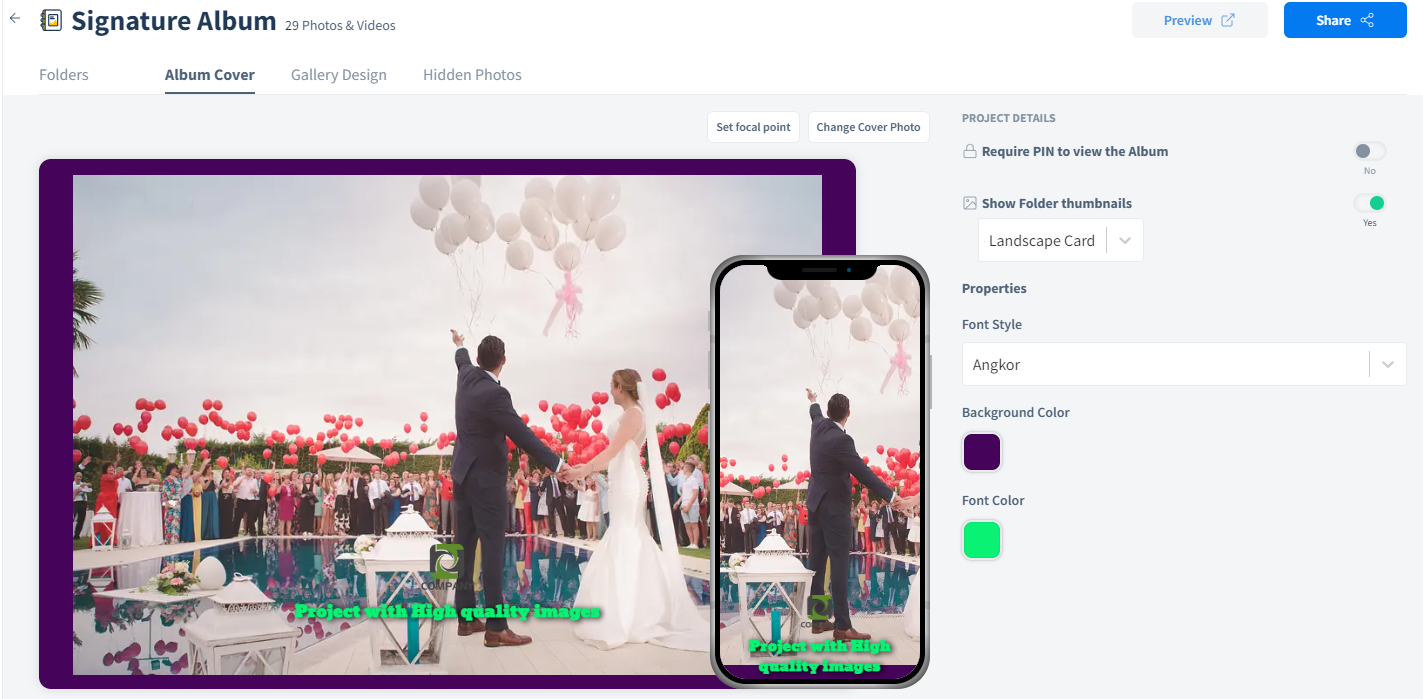 2.  Customize background colour
Does your event have a colour theme? You can now customize the background colour of your album. Colours can be manually changed or chosen from an array of gallery preset combinations of colours and fonts.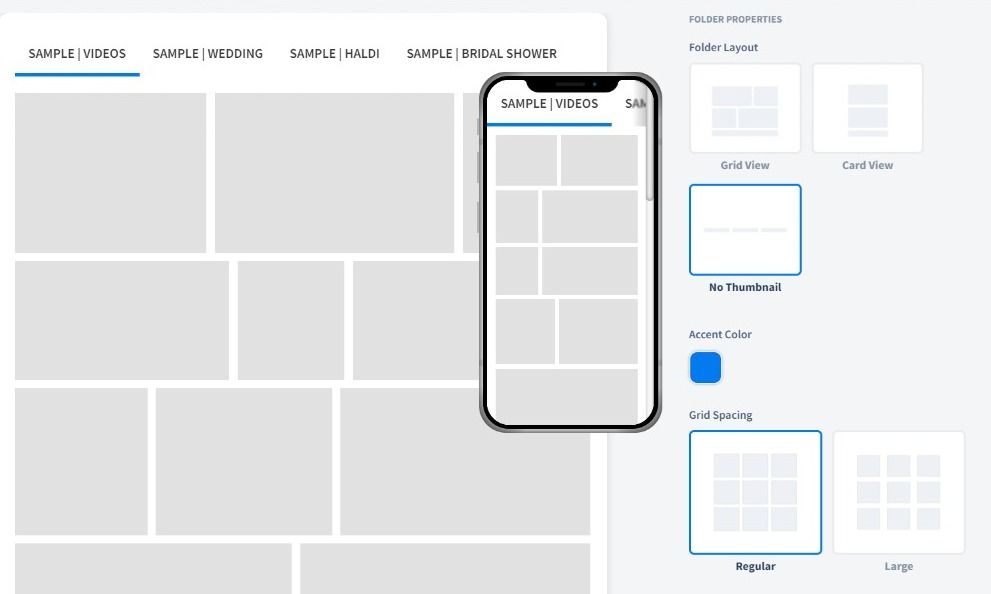 3. Change the Gallery Thumbnail Size, Grid View & Spacing
Alter the layout of your album by modifying the grid view, grid spacing and gallery thumbnail size. You can even change the accent colour to meet the theme of the event. That's just next-level personalization!

4. Personalize the Ending Text
Want to add a special customized thank you note to your album? You can now edit the ending text of each of your projects to add personalized text. There is no character limit so this can be as short or long as you'd like. You can also format the font, change the colour and even add links!
So what are you waiting for? Get started on your next project and check out all of these cool new design tools!