A Hassle-Free Way to Distribute Images with Premagic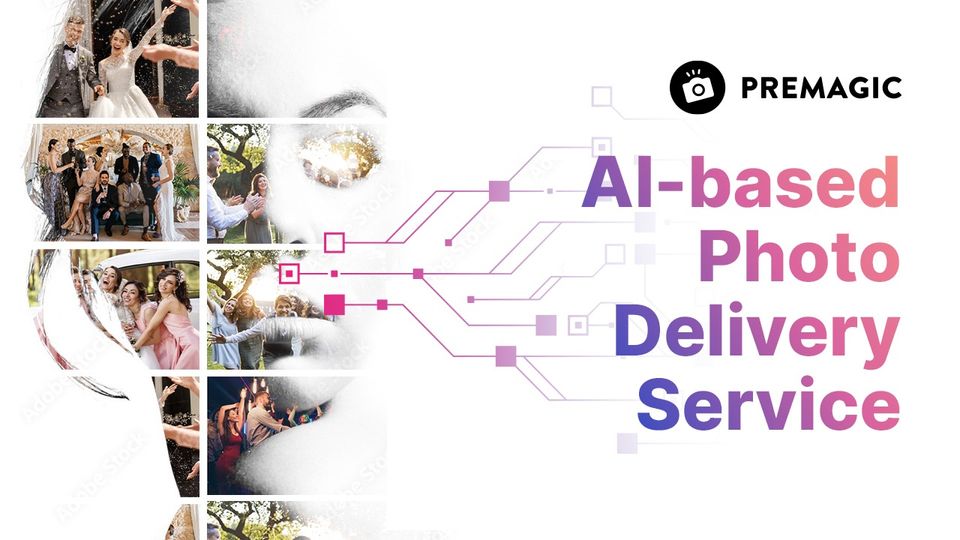 Wedding season is just around the corner. And we know you've been clicking some amazing pictures. As a wedding photographer, you are usually expected not only to capture the bride and groom's special moments but also to bring out the best of the guests who have put their best foot forward, dressed to the tee. Everyone is hoping for that insta-worthy picture clicked by the professional photographer.
That being said, how are you expected to deliver over 3000 images to over 1000 guests?
It is just such an exhausting task for photographers and guests. And for the bride and groom who are often hassled by their friends for their photographs.  It is actually not possible to deliver each picture to every guest manually. While the guests lose out on actually getting to see their photographs, your images also do not get the great reach and visibility it deserves. And that is simply a disservice to the amount of hard work that you put in at every event.
Premagic has got the perfect solution.
Our newest feature – Premagic Photo Delivery Service powered by AI & Face recognition enables any event host to share the images from their events with all the attendees, automatically!
This not only helps to deliver images seamlessly but also ensures the privacy of the host is secured. With the help of face recognition, the guests can only get access to their own images without bothering anyone.
Here's how it works.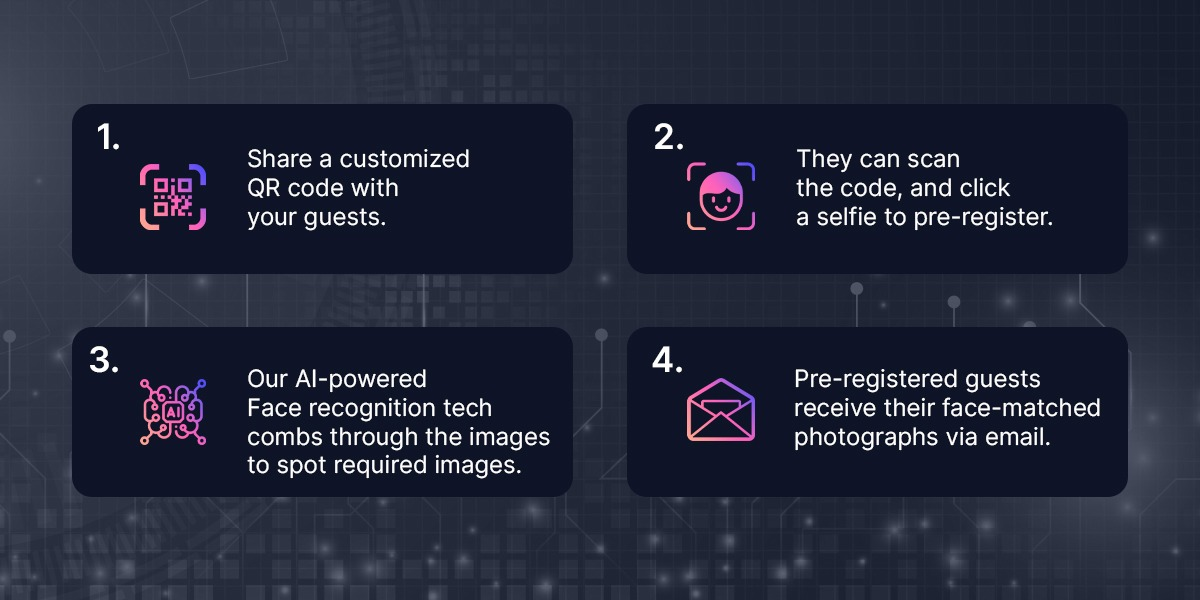 A customized QR code will be created for you which can be placed at the venue or attached to your digital invite.
Your guests simply can scan a QR code placed at the venue and pre-register their faces.
Once the event images are uploaded, the software combs through all the images to spot the ones featuring the person in the selfies.
All the pre-registered guests will receive an email with their face-matched photographs.
It's that simple.
Conventionally, this process would take hours or days without much accuracy. However, with Premagic, guests can find themselves in a matter of seconds.
With a Face Recognition feature of 99.6% accuracy, utmost security and hassle-free social sharing options, Premagic Photo Delivery Service has now become a must-have at every event!
And here is the added bonus for photographers. You can not only keep track of how many users registered for the service but also see the number of times your images have been viewed, downloaded or shared. The percentage of engagement gives you a clear view of the number of people who have interacted with your brand, including visiting your website, social media profiles or contact forms. This is a great way to generate new leads while cutting down on marketing budgets tremendously.
To know about it all in detail, here is a small video.
Technology is making its way into every arena of our lives. Time to wow your guests with this AI-driven revolutionary application. Try Premagic Photo Delivery Service at your next event.