Introducing Premagic Privilege Card Membership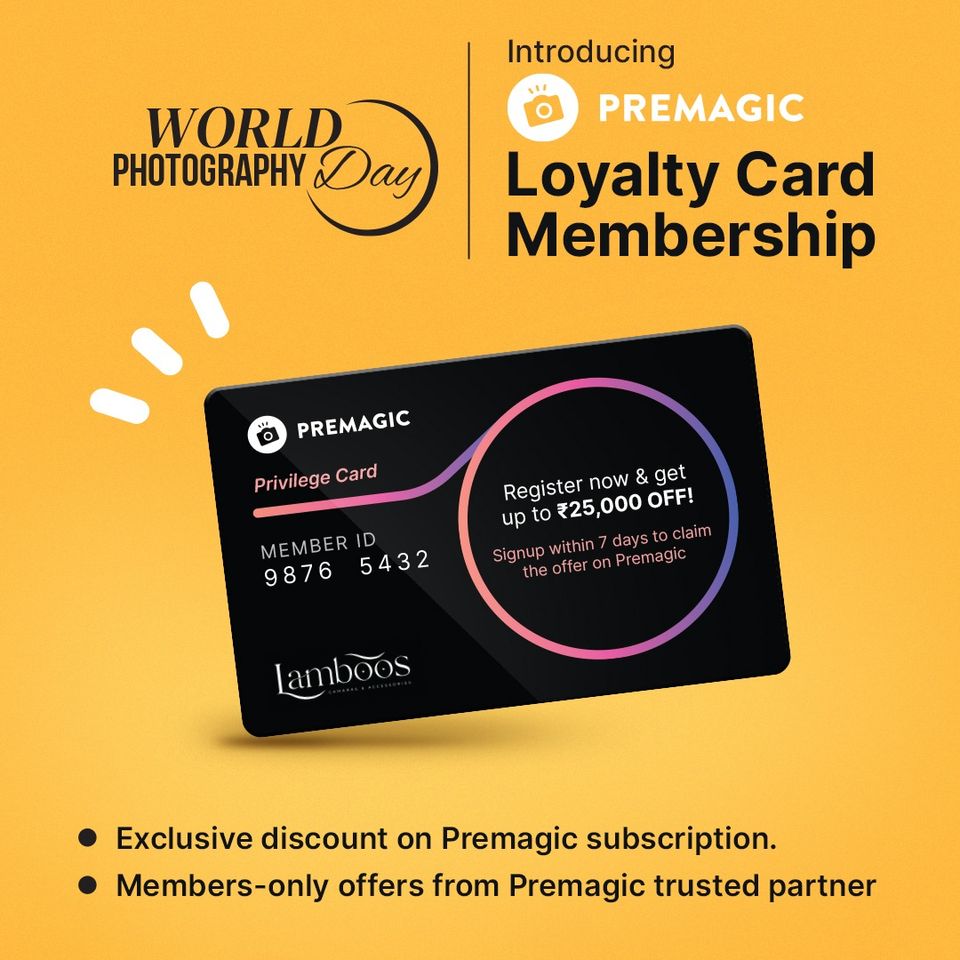 The Birth of an Idea - The Premagic Journey
Premagic was born out of a struggle I faced back in 2016 during my own wedding.
Almost a month after my wedding, my wedding photographer had handed me a hard disk that contained more than 10K raw photographs, from which he'd asked me to select 500 photos for the final album. Sorting through so many photos was a huge hassle and it took me almost a year to go through it all. I eventually got my wedding album just in time for my first wedding anniversary! Although I had identified this as a major problem, there wasn't much I could do about it at the time.
By 2018, I found that many of my friends faced the same issue. After a little research, I understood that this problem stemmed mainly from the lack of a proper mechanism for photographers to deliver photos to clients. Platforms like Google Drive, Wetransfer or even Hard disk failed to provide clients with a simple interface to select photos. Coming from a software engineering background, it was clear to me that simple software could effectively solve these issues. With the help of a few friends, I created a small software that addressed this issue and distributed it among a few photographers and industry leaders. Having received a great response, I decided to delve deeper into this industry. During this phase, I spent more time speaking to photographers than I did with my own wife! But it paid off in the end, as we were able to uncover many more challenges that photographers faced on a daily basis.
What started as a simple tool to help accelerate the selection process soon expanded into an end-to-end platform for all photographers to streamline their workflow from conception to delivery.
We came up with many more features like a fully loaded CRM suite, customized digital invites and proposals, and branded galleries backed by Artificial intelligence - pretty much a checklist of solutions for all the challenges faced by most photographers.
Within the span of 4 years, Premagic had turned into one of the most trusted brands used by over 10k+ photographers across the globe, including prominent members in the industry like Amar Ramesh, Photoriya Venky, Nitin Arora, Inderjeet Gill and many more.
Even today, my team and I continue to push ourselves to deliver more intuitive and reliable tools that help photographers succeed day in and day out.
On the occasion of World Photography Day, we're unveiling Premagic Privilege Card Membership - a ticket to a wide variety of exceptional benefits and rewarding opportunities.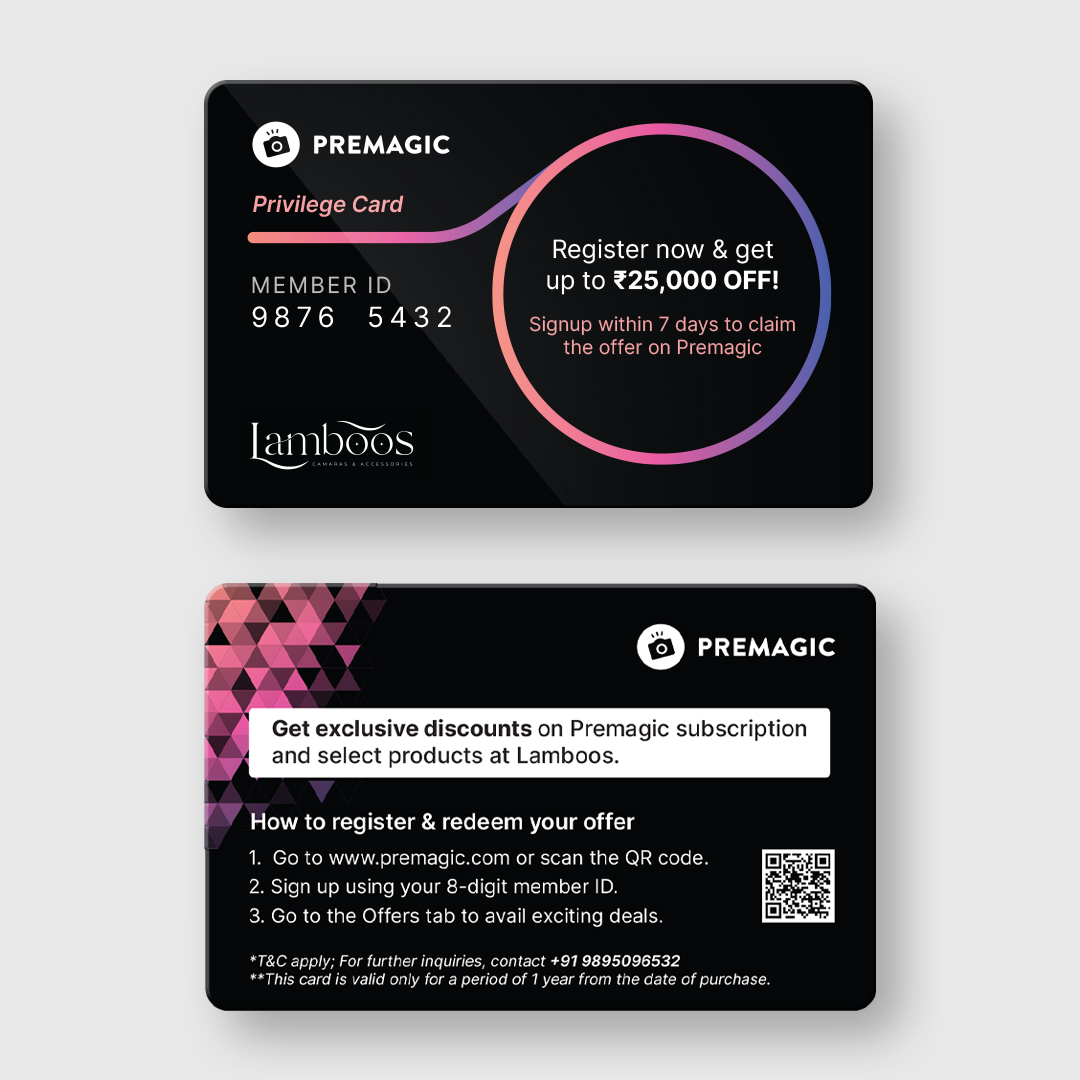 Register at premagic.com and enjoy the following benefits:
Get access to benefits worth ₹25,000.
Exclusive discount on Premagic subscription.
Members-only offers from Premagic trusted partner
You can grab the Premagic Privilege Card at select outlets. As of now, we have partnered with VideoLinks, Indot Photobook and Lamboos Cameras & Accessories.
We welcome you to join this revolutionary moment and step up your photography business with Premagic.