Unleashing the Power of AI Photo Delivery: Transforming Moments Across Various Domains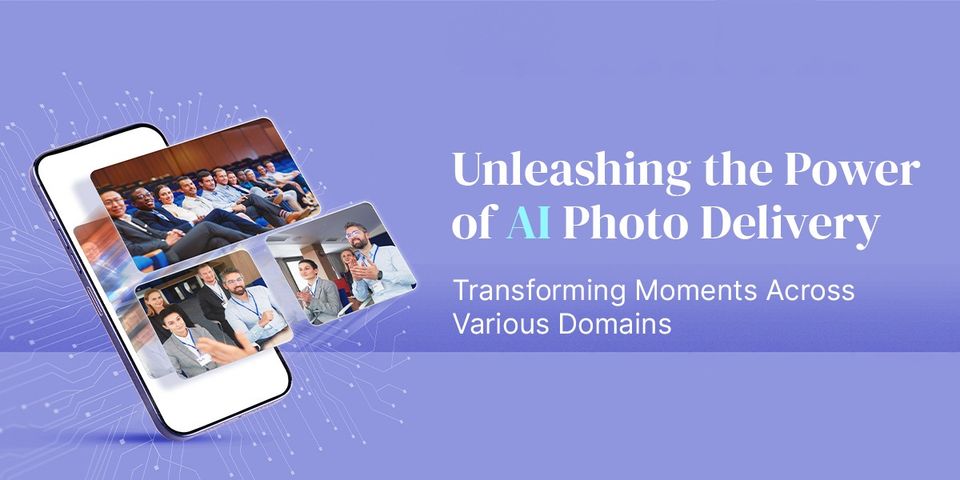 In today's fast-paced digital age, capturing and sharing moments in real-time has become a significant part of our lives. With the advent of AI-powered photo delivery, the possibilities of instant access to high-quality images have expanded across various domains. From sports events to weddings and everything in between, AI photo delivery is revolutionizing how we document and relive unforgettable experiences. In this blog, we will explore different places where AI photo delivery can be applied and the remarkable benefits it brings to each domain.
Business Events and Conferences: AI photo delivery enhances networking and knowledge-sharing at business events and conferences. Attendees can access event photos instantly, enabling them to engage in meaningful conversations, share insights on social media, and build valuable connections. Event organizers can leverage AI photo delivery to promote their brand, enhance participant experience, and drive future event attendance.
Wedding Celebrations: Weddings are cherished milestones filled with joyous moments. AI photo delivery ensures that these precious memories are beautifully captured and promptly shared with the couple and their loved ones. By using facial recognition technology and intelligent sorting algorithms, AI can streamline the photo selection process, providing couples with a seamless and efficient way to curate their wedding albums. This enables them to relive their special day and share the magic with family and friends.
Sporting and Music Events: AI photo delivery is revolutionizing how we experience and engage with sporting and music events. Whether it's capturing the adrenaline-filled moments of marathons or the electrifying atmosphere of concerts, instant access to professional-quality images enhances the event experience. Attendees can relive their favourite moments and share them on social media, amplifying the excitement and fostering a sense of community. Athletes, musicians, and event organizers can leverage these images for branding, fan engagement, and promotional purposes, creating a memorable and immersive experience for all participants.
Graduation, School, and College Events: Revolutionizing how we capture and relive memorable moments, AI photo delivery transforms graduation, school, and college events. With instant access to professional-grade photos, graduates can effortlessly create albums. School events are elevated with highlights instantly shared among parents, students, and teachers, fostering community and pride. College festivities, from cultural festivals to sports competitions, are preserved and shared in real-time, showcasing the vibrant energy of college life. AI photo delivery creates lasting mementos, fostering connections in these significant milestones.
Nonprofit and Social Impact Events: AI photo delivery plays a vital role in nonprofit and social impact events, amplifying their reach and impact. Instant access to event photos helps organizations raise awareness, share success stories, and engage donors and supporters. Through powerful visual storytelling, AI photo delivery creates a deeper emotional connection, inspiring individuals to contribute to meaningful causes.
AI photo delivery is a game-changer across various domains, revolutionizing the way we capture, share, and relive unforgettable moments. From sporting events to weddings, business conferences, travel experiences, and social impact initiatives, the benefits of AI photo delivery are far-reaching. By providing instant access to high-quality images, AI technology enhances engagement, fosters connections, and preserves cherished memories. Embracing AI photo delivery opens up a world of possibilities, transforming the way we document and cherish the moments that matter most.